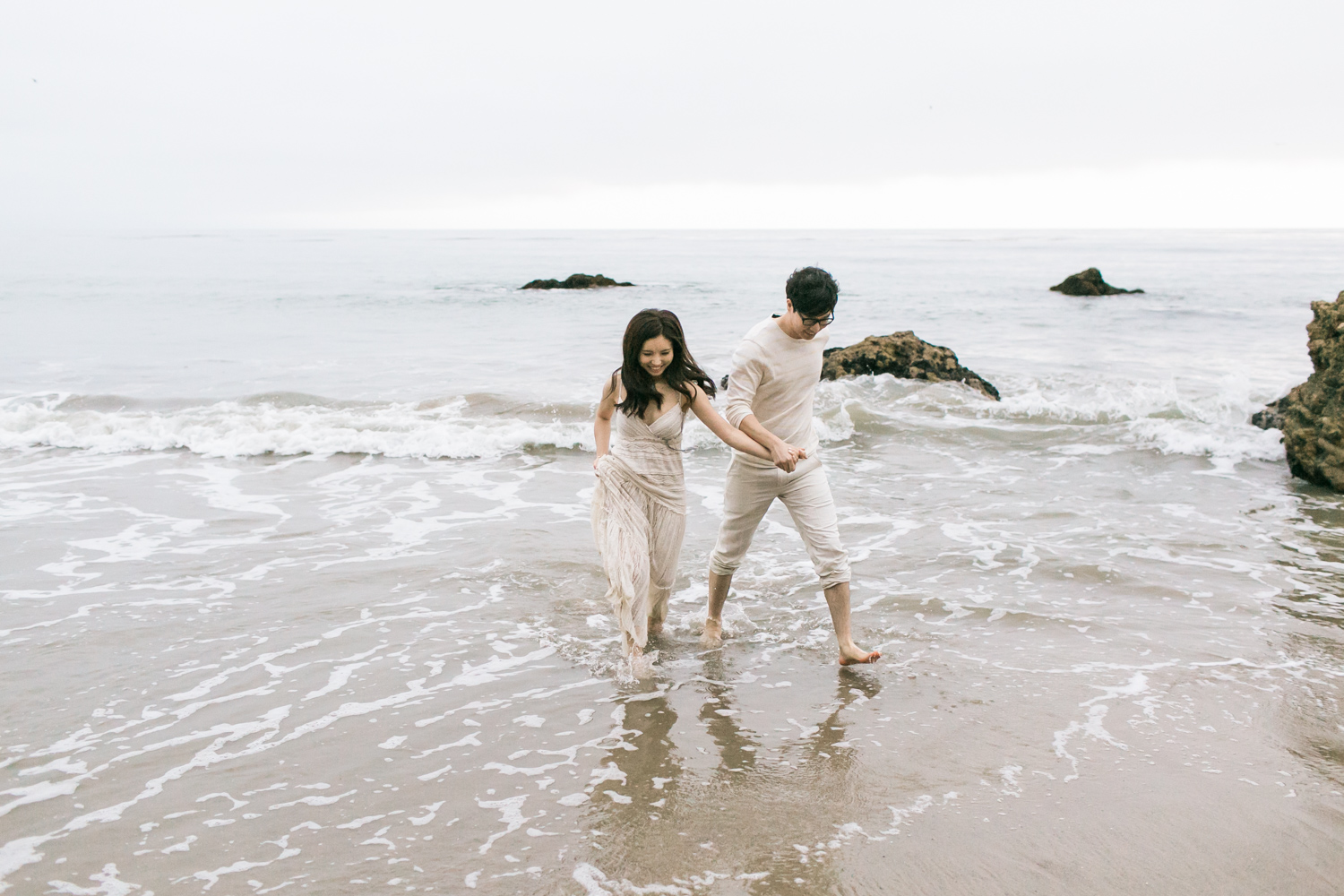 A. Pie. But it's a tough call.
Q. How long have you been a wedding photographer?
A: I shot my first wedding in 2007 in Chicago, spent several years in LA, then made my way to the Bay Area. I've been incredibly fortunate to have photographed hundreds of weddings — weddings in hot air balloons, weddings on islands, weddings in vineyards & warehouses, weddings in other countries, weddings where I was the sole witness... I feel prepared for any possible curveball your wedding day could throw at us, but I still like just a little unexpected chaos now and then to keep me on my toes.
How important is marriage equality to you?
What are you into when you're not shooting weddings?
This one isn't a question; I unequivocally value racial equality. As a wedding photographer I am motivated by the celebration of love, and that includes the celebration of Black love & joy. In addition to making this commitment to my couples, I am also committed to promoting the work of Black artists & vendors on my preferred vendor list and on social media; to making ongoing donations to local & national organizations working towards racial equality; to continuing to educate myself on systemic racism and sharing this knowledge with others; to taking action to hold policy-makers accountable and demand anti-racist policies and laws; and to putting my ego aside as I receive education and critique when I make missteps along the way.
A: Traveling (seeing the Northern Lights in Iceland and getting play-attacked by monkeys in Bali have been two of the highlights), rock climbing, interior design (involving extreme numbers of plants), watching excellent documentaries and embarrassingly bad reality TV, and smothering my cat with affection.
A: INCREDIBLY IMPORTANT. Once upon a time I got an MA in Sociology with an emphasis on gender & sexuality, and I've always been a total bleeding-heart liberal. I routinely hear from most of my LGBTQIA couples how daunting it still is to plan a wedding, and it's so important to me to do my best to be a safe space for my couples of all gender identities & expressions.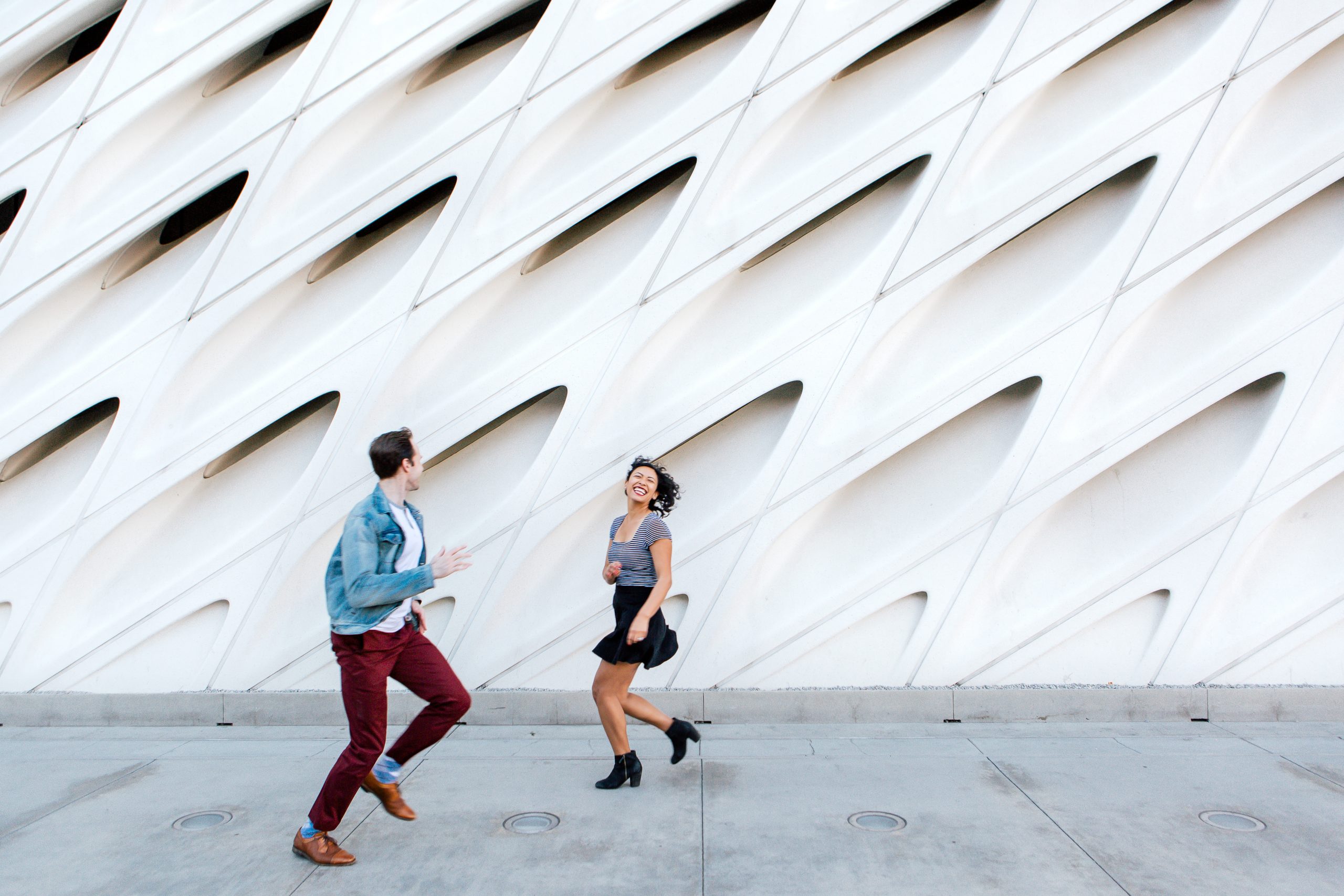 A: I'm equally inspired by downtown lofts and wooded mountainsides, by renovated warehouses and the open desert, by crisp modern architecture and bohemian retreats. And I'm always down for a location that requires a little trespassing.
What do you love about shooting weddings?
A: In the words of the most accurate fortune cookie I ever got: "You have a keen sense of humor and bring out the best in others." (Well, that's not really a 'fortune', but those things aren't really 'cookies' either, amirite?) I think being a great wedding photographer is as much about having an engaging personality as it is about technical skill, and I like to bring both of those things to my work.
My Approach to Your Big Day
Like any great relationship, it all starts with trust and understanding.
The better I understand you, the more I can see your wedding day and the people you love through your eyes. The better you understand my process, the more trust we'll have.
Your wedding photos will actually shape your memories of your wedding day years from now, so here's a bit more on my process for making this big lovefest happen.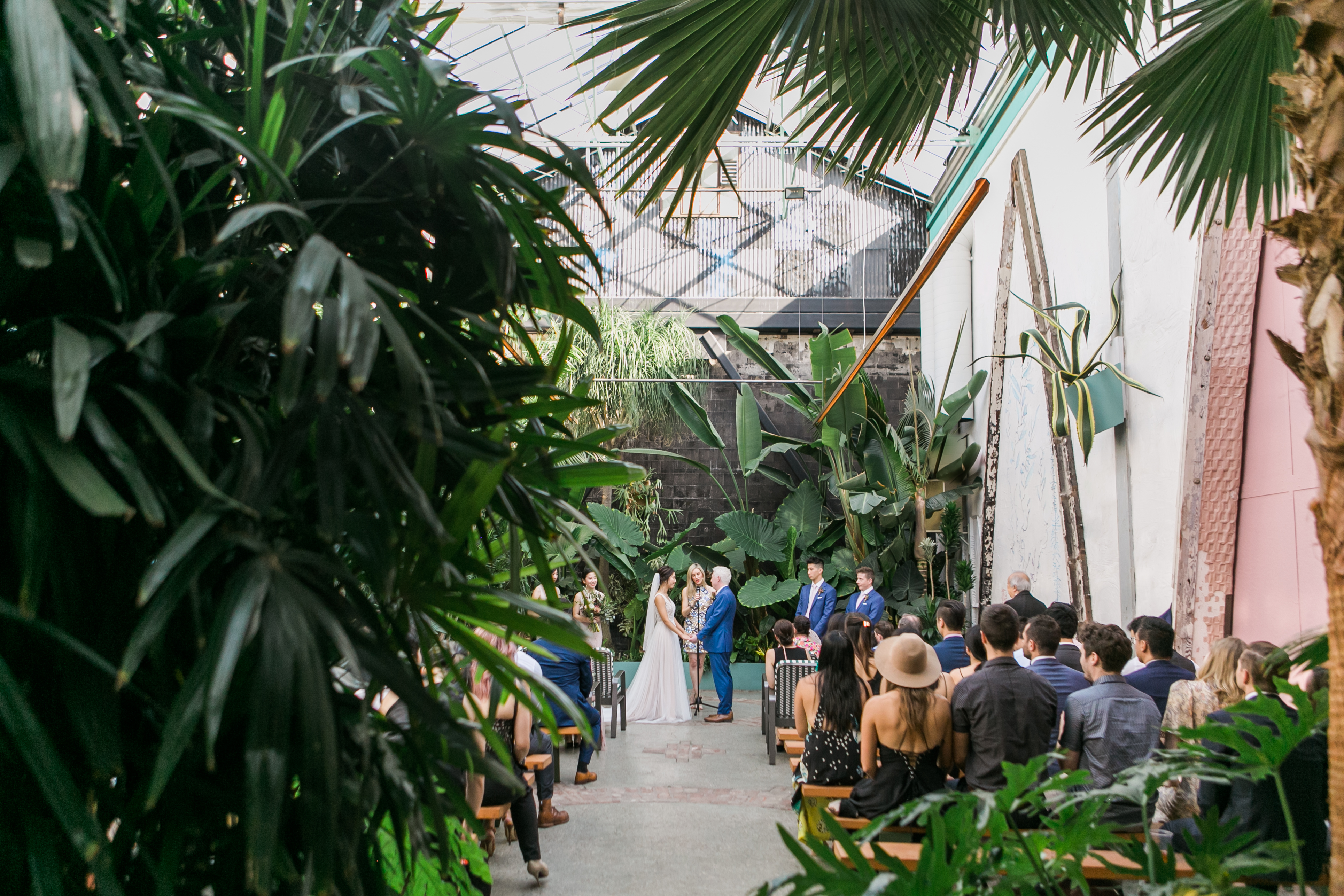 A wedding day can bring up big emotions and strong opinions from a lot of different people. My philosophy is that I am not just your photographer, but your ally. I might make suggestions and give feedback, but when it comes down to it I'm here to support the two of you and YOUR vision. I will do whatever I can to seamlessly make things work with an upbeat attitude. I'm an excellent boutonniere-pinner, dress-bustler, unruly-uncle-wrangler, sometimes-therapist, and all-day-schedule-tracker. "Go with the flow" is my middle name. (Actually it's Rose. But not on wedding days.)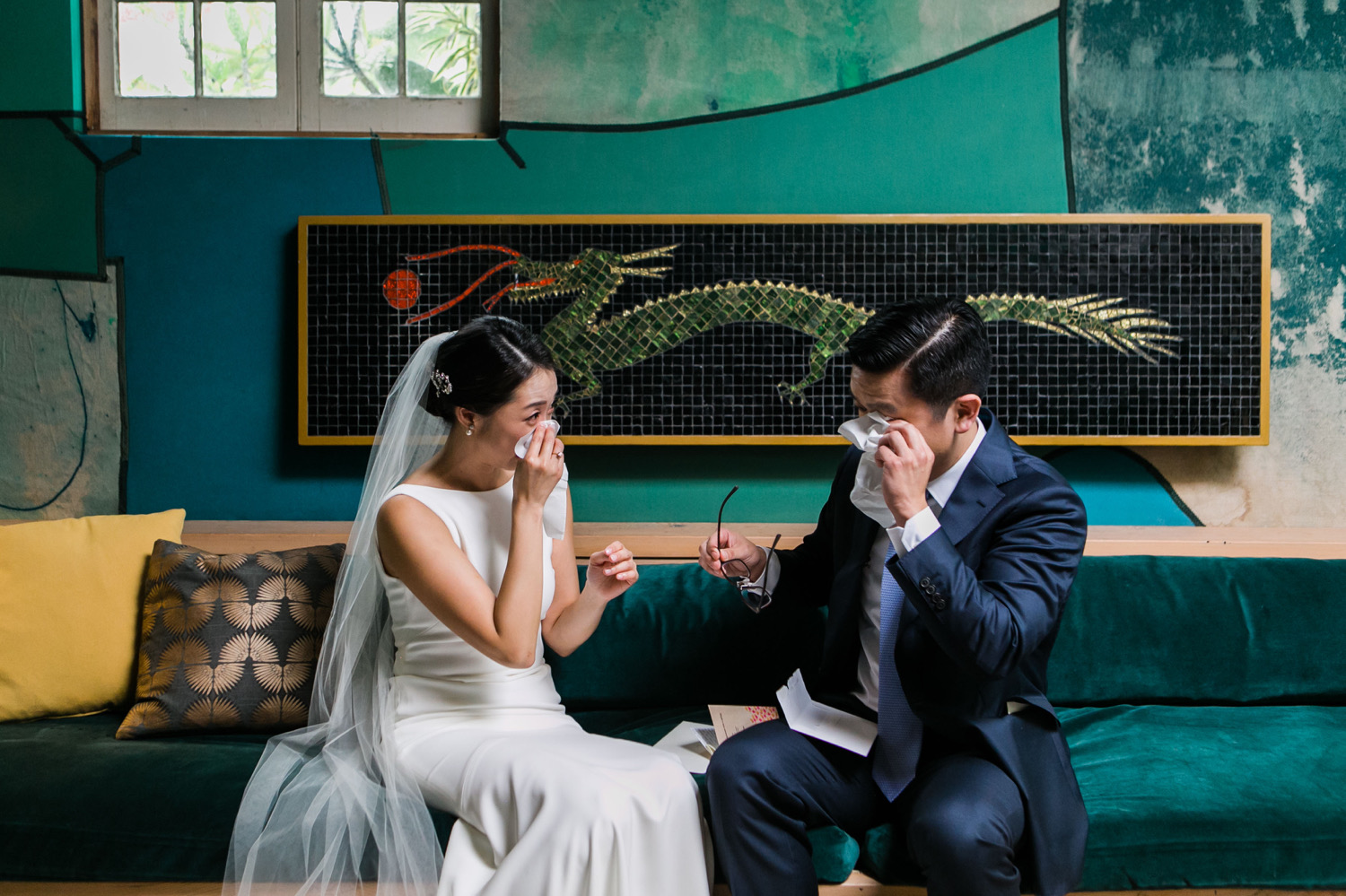 I'm here for the overwhelming, heart-swelling love during your vows when you messy cry, and the toasts when you laugh so hard you spit your drink out. Perfection is for models. Let's be real. When I'm shooting I'm so focused on the emotional truth of the moment that I rarely notice things like whether hair is frizzed, ties are straight, or dresses are laying flat. For me, that's part of the beauty of your wedding. I want to see you & your environment authentically and I try not to interrupt candid moments with photography direction.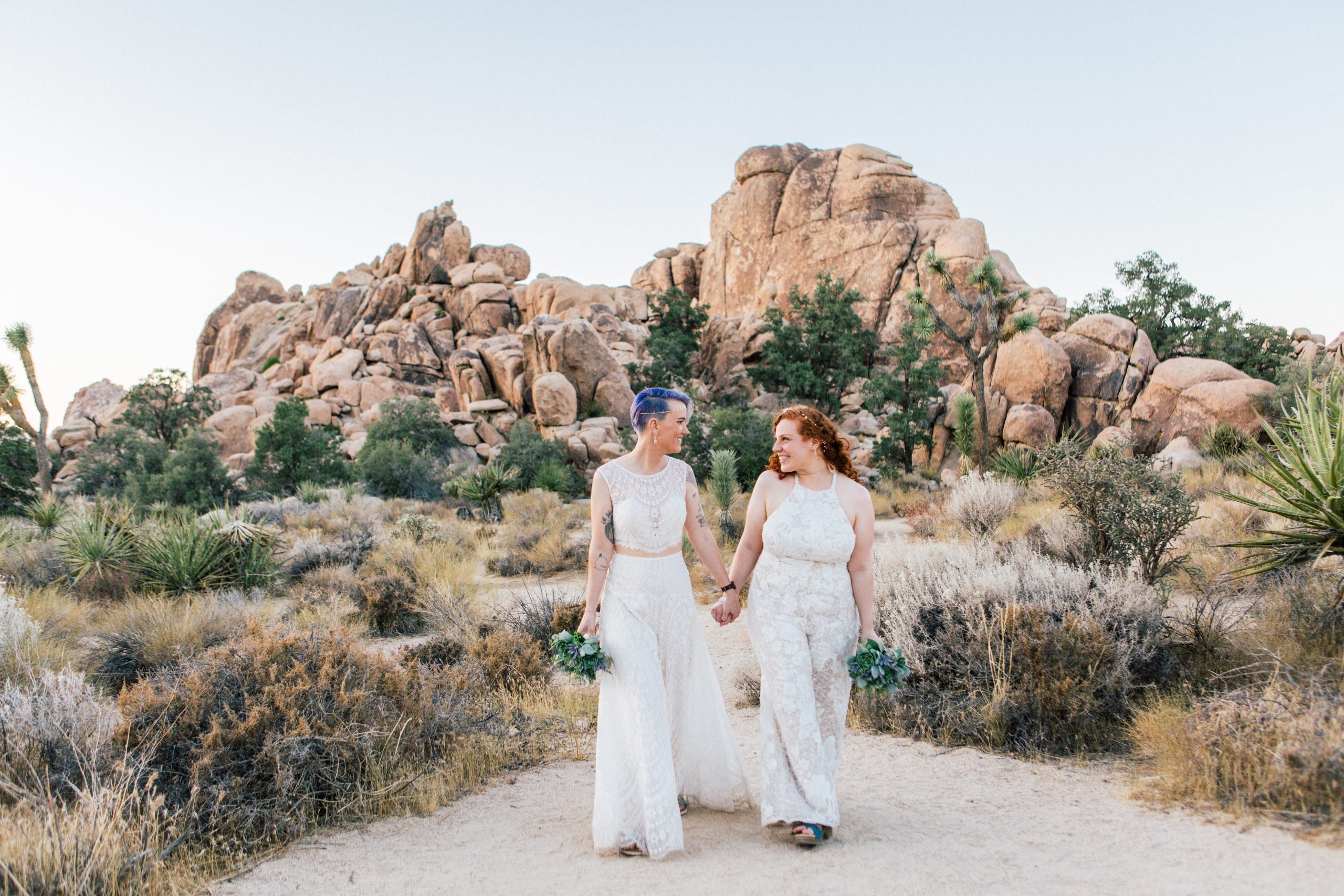 None of that stiff, awkward stuff. Your natural dynamic together is beautiful and I just want to bring that out during portraits. I'll give you just enough fun direction to let you do your thing (in the most flattering light, of course). And we will always make time for family photos — your family & friends have traveled for miles to see you and to celebrate your love, and I believe it's important to take just a handful of portraits for you to look back on and remember "we were there, all together."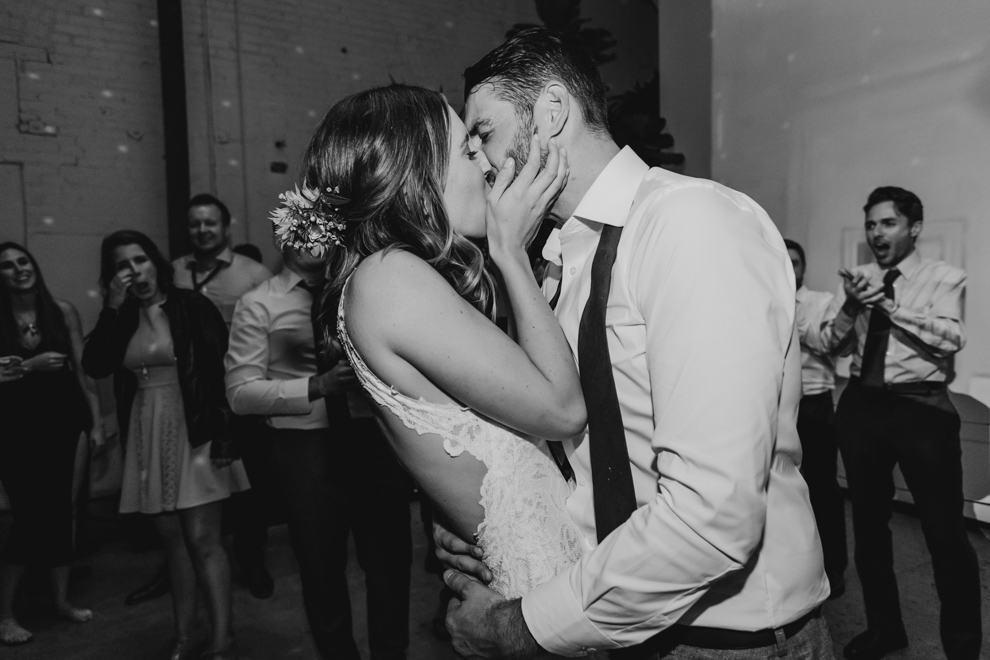 But most of your day will be imperfect and unexpected and unplanned and that's the best part of wedding days. For me, a wedding day is a series of moments, not Pinterest-perfect poses in carefully manicured settings. Weddings, like the emotions they're made of, are messy, and real, and honest.