Hi! I'm Jen. I'm currently happily living in Los Angeles. (Hollywood, to be exact.)
Growing up, I was always "the one with the camera", but I never considered photography as anything more than a fun hobby until I took some candid photos of a couple I was friends with during a trip to Brooklyn in 2006. When they saw the photos they said, "These are amazing! You should do this for a living!" I was in grad school for Sociology at the time and figured they were biased because they were my friends, so I laughed it off and got back to the serious business of being a sociologist and single-handedly ending gender inequality.
(Have I mentioned I'm an idealist?)
But academia can be pretty thankless, and that moment planted a seed. Shortly after returning home I placed an ad on Craigslist and was contacted by a wedding photographer who asked me if I wanted to shoot with him. I was completely hooked from that first wedding. The emotional connections I got to observe and document spoke to me in a way I'd never felt with anything else. I finished my degree, then dove into wedding photography full-time.
Last but not least…
I like to keep a good sense of humor in life and in my work, and I don't believe your wedding day will be "the perfect day" or "the best day of your life." (That's WAY too much pressure.) I believe it will be an incredible day filled with authentic emotion, the people you love most in the world, and beautifully unscripted, perfectly imperfect moments.

Okay, enough about me…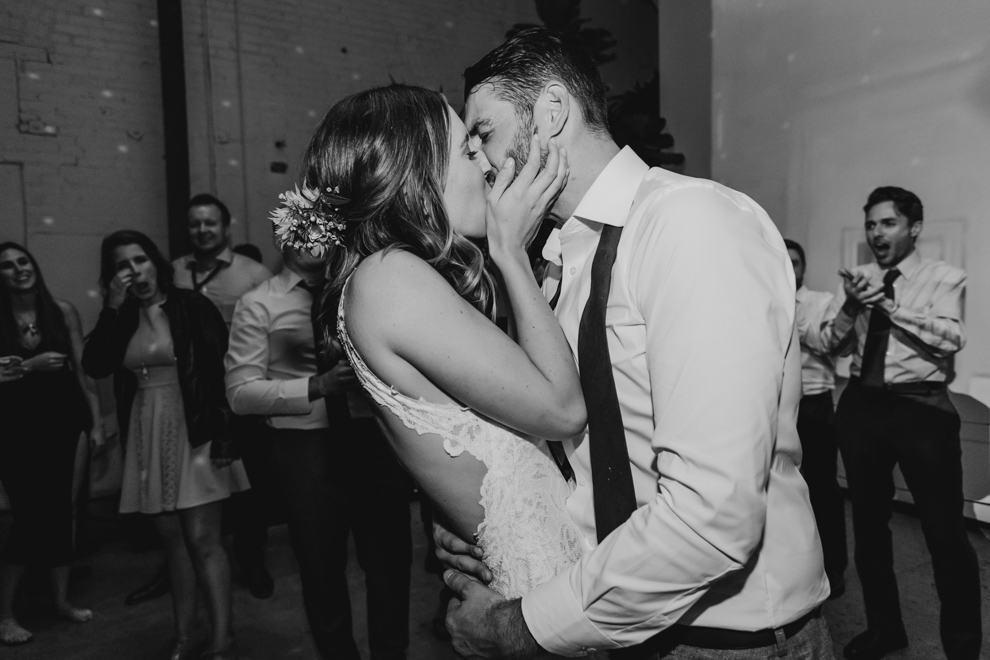 You are romantics with a great sense of humor, lovers of art, a little irreverent, and totally down-to-earth.
You love the off-beat and the unexpected, have an eye for the beauty in everyday things, and want your personalities to shine through in your wedding photos.
You're inspired by modern architecture, untouched natural landscapes, the juxtaposition of gritty and pretty, raw beauty, an industrial urban aesthetic, repurposed spaces, and unconventional wisdom.
You want to cut loose on your wedding day and enjoy the best party you'll ever throw with the company of the people you love most in the world.
You've probably never planned a wedding before, and you might be finding this whole process of choosing the right photographer a little (very) overwhelming.
So to start, drop me a note on my contact page with all your hopes, ideas, worries, and questions. (To answer your first two questions, yes you will receive all of your digital images in high-resolution, and yes I will definitely hit the dance floor at your reception. #noshame ) I love making the wedding planning process as transparent and simple as possible for my couples. Because together we can dismantle the Wedding Industrial Complex one informed couple and chill photographer at a time. *throws confetti*
Save
Save
Save
Save
Save
Save