Featured today on Green Wedding Shoes! I wanted to write this post as advice and insight for engaged couples looking for wedding design & photography inspiration. I've heard of couples feeling anxious that their wedding day is going to "fall short" because it doesn't look like what they've seen on Pinterest or wedding blogs. So, as a long-time advocate of wedding sanity, please consider this my little public service announcement on the difference between a "styled shoot" and a real wedding!
Q. What exactly is a "Styled Shoot" or "Inspiration Shoot"? When talented wedding artists have fresh ideas for wedding design — maybe a succulent-filled Southwest fiesta, or a hip, geometric neon & glitter soiree — we sometimes collaborate with other pros to create a "styled shoot" or "inspiration shoot." This is a photo shoot that does not take place on an actual wedding day. It showcases new trends and design elements that we love as inspiration for newly-engaged couples' weddings. Usually the "bride"/"groom" are models (or a real couple who poses as a bride/groom), and each decorative detail and design element is carefully planned out to reflect a theme.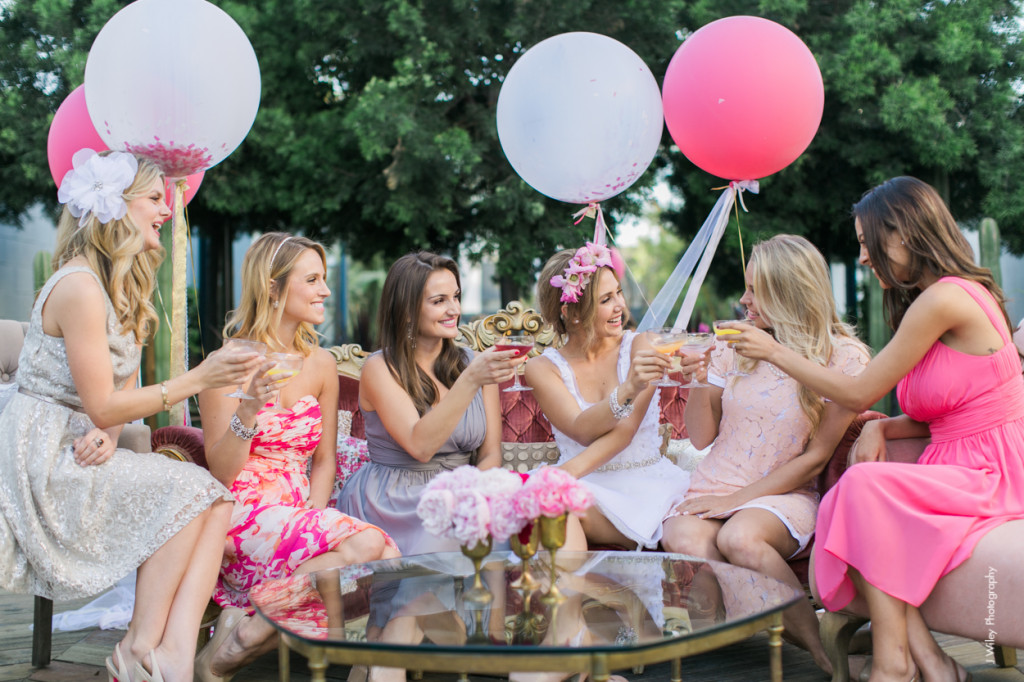 These shoots are fun & collaborative for wedding pros because we get a chance to work together in sharing our ideas and showcasing never-before-seen design elements or a new venue. A styled shoot allows us the freedom to take our time and go wild with all the decorative ideas and photography techniques we've been dying to showcase, without the constraints of time, logistics, and the budget of a real wedding day. And of course, we also hope that couples who love what we've created will see what we can do and will want to work with us to design and photograph their weddings!
Q. How can I tell the difference between a Styled Shoot and a Real Wedding? Styled Shoots make up a LOT of the wedding photos you've seen online. I'd estimate that wedding photos from Styled Shoots make up about 80%-90%* of the most popular pins on Pinterest and maybe 25%-40%* of what you see on a typical wedding blog (with some notable exceptions). Many blogs have a separate section labeled "Real Weddings" to help couples tell actual weddings from Styled Shoots. Styled Shoots usually focus on a theme and design elements rather than an actual bride or groom on their wedding day. You can often tell if a photo set is part of a Styled Shoot if it features only a bride or groom, if there are no photos of a ceremony/officiant, if there are no guests or a wedding party, or if there is only one table set for just a few people.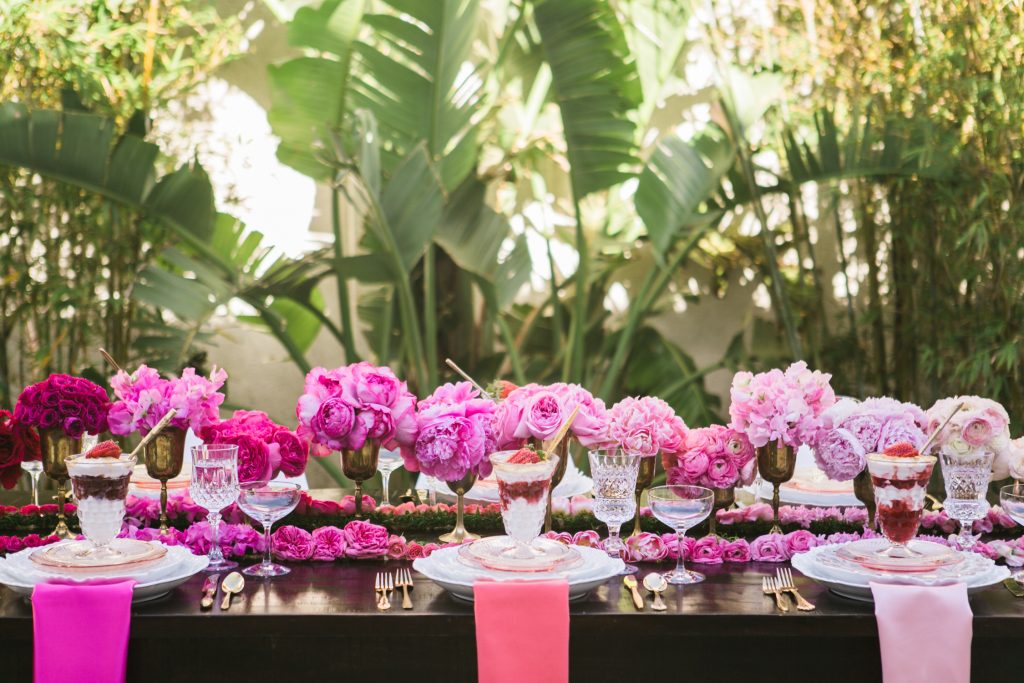 Keep in mind that using Styled Shoots alone as inspiration for your wedding day is kind of like using Vogue as inspiration for what to wear to work. The finished product looks totally amazing, but a whole team of artists has poured hours into a small-scale, meticulously designed production. An actual wedding day has many more practical considerations and heavy time constraints (not to mention budget constraints). So the next time you're browsing your favorite wedding blog and you're feeling discouraged that your wedding won't be as "picture perfect," look for the words "styled" or "inspiration." Then take a nice deep yoga breath, and know that as long as you're happy and having a blast on your wedding day, it's going to be a beautiful event!
*The figures are totally unscientific and just my best guess!
All photos by J Wiley Photography. J Wiley Photography is a firm believer in wedding sanity.
{Featured Artists} photography: J Wiley Photography // produced by: Be Inspired PR // designer: Intertwined Events // dresses: Donna Morgan // florals: The Velvet Garden // rentals: Archive Rentals // hair + makeup: Kacee Geoffroy // accessories: Two's Company // venue: The Washbow // dessert: Sprinkles Cupcakes